No matter how small or large the space, when it comes to moving, most people are amazed to learn how much "stuff" they actually own. Most people worry most about the furniture, but the truth is that no matter how heavy, large or delicate, in many cases furniture is relatively easy for our professionals to move.
What people do often underestimate is the time and effort it takes to pack their smaller belongings, all of the things that accumulate over time but stay hidden inside drawers, desks and wardrobes.
That's why we offer full packing services as one of our most popular options available when you hire us for removal services. Experienced and efficient, we can pack up a room in no time, taking great care with every item. You won't have to lift a finger, and you'll know everything is packed safely and securely for the big move from clothes to gardening tools; photo albums to office supplies; mops and brooms to fine art. We're experienced in packing all of it up with both speed and care.
Packing for the home: For many of our domestic-removal clients, a sense of dread comes on as they start to think about packing all the clothes, toys, dishware, shelves and shelves of books… You'll start to find things you'd forgot you ever bought, received as a gift or otherwise acquired over the time you've lived there. So by the time you get to the linens, you might be ready to start hurling towels out the window rather than pack another box (or two or three or 12).
Simply put, packing can take forever for the novice. And trust us—unless you do it every day like we do everyone is a novice when it comes to packing. It's truly an enormous undertaking at a time when you have a million other things to worry about. It also takes a lot of energy do you really want to be up all night packing the day before you move?
Packing for a business: For business owners, hiring us for packing services may be a necessity rather than a convenience. We know you're cost-conscious, just as we are, but by offering fair pricing and a range of packing services, we often save our business-relocation clients money by packing for them, because it allows your employees to continue to their important work without taking hours or days to do nothing but pack for the move. We want business relocation to be an exciting new opportunity for our clients not a major disruption to their workflow. So rather than wasting time figuring out the best way to pack up all your equipment and inventory, let us do the packing for you.
We've been packing for our business-relocation clients throughout the Gold Coast since 1972, and it's a major advantage in minimizing your downtown while ensuring an easy, seamless move. It will even do wonders for employee morale. That will pay off in spades when you move into your new location with a staff full of fresh faces excited to welcome and serve clients in your new office, plant, storefront or whatever your business entails.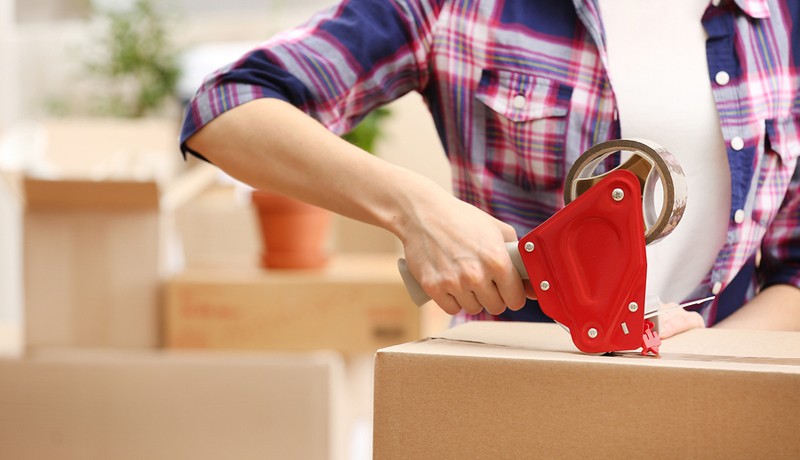 Best of all, while our "We can pack everything for you" services will seem like a luxury, we bring the same cost-conscious approach to packing services as with everything we do. We know moving is expensive, and our goal is to deliver high-quality service with the fairest prices in the industry.
This applies whether you hire us to pack everything or have us create a tailored, partial package just to pack certain items. Whichever option is best for you, we'll try to make it fit into your budget. That's because we know that when it's done right, professional packing services can make this exciting transition go a lot smoother while saving you a lot of time and work. Please call us today to learn more about our complete packing services. We'd love to hear from you!